May 29th, 2014
The New Moon just passed on the
May 28th and it the last New
Moon until summer. This year,
the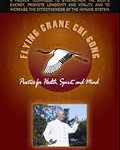 falls on a
Saturday, specifically, on
June 21st. In Florida, it will
hit us at 6:51 AM EDT. For many
years, I would go to New Mexico
and spend a week in deep
meditation, never uttering a
word except for mantras and
prayers for the entire week.
Morning meditation started hours
before the sunrise and the
entire week was devoted to
meditation and spiritual
practices. Other than that,
the retreat was in complete
silence.
For eons, people from all
over the world acknowledge
and celebrate the longest
day of the year. This is a
powerful day with a lot of
energy as it is the longest
day in the Northern Hemisphere
and the shortest in the
Southern Hemisphere. Places
like, Stonehenge and Macchu
Pichu, were built to align
with the powerful energies
of the Summer Solstice Sun.
I will be writing more about
the power of the Solstice
and what the best practices
are to do around this time
of the year as we move closer
and closer to summer.
My birthday is in December
and I always intensify my
training 6 months before my
solar return (my birthday).
On June 1st, I will begin my
intense workouts for the summer
aimed at strengthening my Wei Qi
field and practices to
cultivate and store more Qi.
If you are anything like me,
you will want to start now by
practicing your Qi Gong twice
a day. Whether it's your birthday
or not, who wouldn't want to
increase your life expediency
and stay healthy and young for
as long as you can? Start out
with the Recharging Qi Gong
http://goo.gl/5KK5gk
in the morning and the
Flying Crane Qi Gong
http://goo.gl/dOmhB4
in the evening. The best times
to practice these powerful Qi Gong
forms are at sunrise and sunset.
Thats when you will receive the
most powerful energy.
I wish you the best in your
Health, Wealth and Happiness!
Dr. Wu Dhi
P.S. This is the Year of the Horse.
Make sure all of your horses are in
alignment and you give yourself all
the advantages of sunrise and sunset
practices. Time is shorter than you
would think.
Practice, Practice and more Practice.