June 27th, 2014
Six years ago, in 2008, I was invited by Dr.
Thomas Rau from the prestigious Paracelsus Klinic
in Switzerland to come to the clinic and intern in
Biological Medicine. Biological Medicine is a
holistic approach to health and wellness that
allows the human body to maximize its own innate
healing powers. It looks for the root cause of the
disease that may include several factors like,
diet, food allergies, intestinal and dental
disturbances, family history, stress, and aging,
among others. Half of the day, I was a patient and
the other half, I was an intern. As a patient, I
would get 6-7 treatments a day and as an intern,
we would see 10 people. This was a great
experience for me and I estimated in my head that
it was going to cost me about $500 a day. Much to
my surprise, when I checked out of the clinic, it
cost me $only a little more a day! Of course, that included my
plane fare and food. I maxed out all my credit
cards and transferred some money from my bank
account in the United States before I left
Switzerland. Although I didn't expect to spend
that much money, within 3 months, my business
doubled and my health improved. Some from the knowledge
that I acquired and others from the referrals I got
from the clinic in Switzerland. When ever I get a chance
to return I'll definitely return.
Many of us have money issues and are reluctant to
do something in fear that we won't have enough. I
find that if you are presented with an
opportunity, seize that opportunity with all your
heart, mind, soul and strength.
On July 25th, Dr. Jerry Alan Johnson will be coming
to Miami for a special workshop.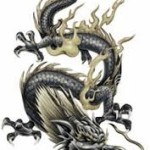 It is a workshop that you don't
hear about often with some very ancient teachings
from the Chinese Daoist system. If you've been
reading my blogs, you know that I highly regard
Dr. Johnson's work. I took his Beginning Program
years ago, and although I didn't have the money at
that time, the opportunity was presented to me and
it was a rare one to have a Daoist Master,
advanced Martial Artist, and Doctor of Medical Qi
Gong in my neighborhood. Back then, I have been
hearing about Dr. Johnson from other Masters,
martial artists and advanced healers, and everyone
said, "If you can study with him, don't miss him.
He is the real deal."
Sometimes, all you have to do is open up to the
lessons presented to you and the universe will
open up and give you everything you need and more.
If you are thinking of doing Dr. Johnson's work
and wondering what you'll get out of it, I can
guarantee you that you can get way more than what
you pay for. To register, call Dr. Isaac Goren at
954-732-5050 or call me at 786-271-0325.
I wish the best in your Health, Wealth and
Happiness!
Dr. Wu Dhi
PS. Many of you called and emailed me about the
link didn't work last week and you were not able
to buy at the 33% off all my products.
The Solstice Sale is back!
my web guy transformed the SALE into the July 4 Sale
here is the link http://rechargingqigong.com/4th-of-july/
Happy Summer Solstice and Independence Day!