December 30th, 2014
Today is the first Friday of 2015 and my first
blog of the year. I hope all of you had a
wonderful start of the year. I can't remember
having a New Year's Day on a Thursday. So, it's
been a long, long weekend — Thursday thru Sunday.
This gave us time to recover from the holidays,
make our resolutions and set our goals for the New
Year. This year, I will be giving you some very
exciting information on your health, wealth and
happiness. Look out for some new products in the
next few months.
We're now moving rapidly into the cold and flu
season. Let me give you my thoughts about the flu
and the flu shot. We all start eating more than
what we need around Thanksgiving time, stuffing
turkey and all the trimmings. When we're totally
filled to the gills, someone says,"You want a
piece of pumpkin pie?" And you say, "Just a little
slice." "Do you want cream on it?" And what do you
say? "But, of course!" Then, there are all the
office parties, Christmas cookies, ham and goose,
and eggnog. After that, New Year's is here and we
continue eating, drinking and overindulging.
Before you know it, the body is filled up with
more junk than it could possibly hold. Around
January 15th and maybe even up to Valentine's Day,
all that excess food and drink cause the body to
do its natural thing — detox. Every orifice in the
body is running, dripping, oozing, and you're not
a happy camper. Well, guess what? A shot at the
drugstore is not going to fix this. You need to be
a little more moderate in your diet, exercise
right thru the holidays, make sure that you're
hydrated, and one of the simplest things you can
do is wash your hands. If Aunt Sally has a cold,
don't kiss her. With some luck, you'll get through
the flu season just fine.
One of the big factors that contributes to your
health is the amount of stress that you are
exposed to. If you handle the stress, you usually
don't get sick. That's why, I took the time to put
together the program, "Turn Stress Into Power". It
gives you a series of exercises and protections to
keep you healthy physically, mentally, emotionally
and spiritually. When you're stressed, your immune
system takes a nose dive. If your immune system is
strong, you won't get sick. So, let's make a New
Year's resolution to keep our immune system strong
and turn our stresses into power. You can get the
program just by clicking here:
http://rechargingqigong.com/turn-stress-into-power.html
I wish you the best in your Health, Wealth and
H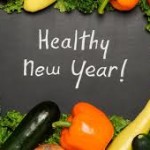 appiness!
Dr. Wu Dhi