February 27th, 2015
I hear this all the time from patients and, even
when I am at social events, I get asked this
question over and over. What can I eat to keep
myself healthy and young? This kind of question
takes some time to answer. It's never a
cookie-cutter answer.
I am going to tell you something that you may not
want to hear but, here goes. If you are having
chronic headaches, dizziness, depression, and
anxiety with no energy, or you have been dealing
with chronic illness…
Listen up.
Chances are, you are toxic! What exactly does that
mean? Your body is overloaded with pollutants.
We all are exposed to a multitude of toxins daily
and we would never dream that the government isn't
protecting us from toxins in our food, in the air
we breathe, and in the water we drink and bathe
in. Most of us thought that's the job of the FDA.
There seems to be some really strange stuff going
on that they want to hide. (The fox may be in the
hen house, if you know what I mean.)
If you want to stay healthy, you need to take
responsibility for what you eat, drink and do.
When you go into any grocery store and look
around, the canned foods, grains, hamburger meat,
and the chicken are the cheapest. You can get
cheap breads, crackers and candies. Why? Because
the government heavily subsidizes them, which
means your tax dollars are supporting companies to
produce unhealthy food that you are eating. Yes,
it sounds ridiculous. These inexpensive foods are
the worst things you could possibly put in to your
body. Eating things like doughnuts, soda, French
fries, chips, and dairy products like milk, cheese
and ice cream, is the cause of toxicity to
accumulate in your body. Why? They are loaded with
chemicals, drugs, and antibiotics. Take a look at
a few of these movies — Food Inc., Supersize Me,
Fed Up, and a host more. Don't be tricked by the
junk food demons. Those cheap foods will be more
expensive on your health and longevity than you
would ever imagine.
What can you do to protect yourself and your
family? Read the labels before you buy. Don't buy
if it says:
1. High fructose corn syrup
2. Sodium benzoate – this is a preservative that
promotes cancer and kills healthy cells.
3. Carbonated beverage, cola, or those with higher
caffeine content [pop, soda, soft drink]
4. White flour
And anything that you can't pronounce, leave it on
the shelf.
It's always better to buy organic and
locally-grown produce. The word natural doesn't
mean a thing but just an advertising buzzword.
I suggest doing a detox and this one is very good
and easy to do. It is a 7-day program and I have
done it several times with great results.
http://www.on2url.com/lnk?MTE2MjM0MnwxMzAzNDU3OTN8cz0x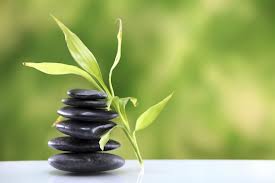 I wish you the best in your Health, Wealth, and
Happiness!
Dr. Wu Dhi